Not Fit to Stay
Public Health Panics and South Asian Exclusion
Not Fit to Stay examines how and why South Asians were prevented from immigrating to British Columbia, Washington, Oregon, and California between 1900 and 1920. In the first decades of the twentieth century, all Asian immigrants to Canada and the United States faced opposition to their arrival and settlement. While racism and fear of labour competition were at the heart of this resistance, panic soon swept up and down the west coast of North America over unsubstantiated public health concerns.
Public leaders – including physicians, union leaders, civil servants, journalists, and politicians – latched on to these health concerns as the basis for the exclusion of the South Asians, who were said to suffer from medical conditions and diseases attributed to their race. Even though many officials knew the public health argument had no grounds, they promoted it to support their racist views and concerns about labour. Legislation to restrict the immigration of South Asians took effect in Canada in 1908 and in the United States in 1917.
This book is an important study of how white North Americans saw first-wave South Asian immigrants as separate from, and inferior to, other groups in the evolving racial hierarchy on the west coast of North America.
This book will appeal to those interested in South Asian diaspora studies, Canadian and American immigration history, and the history of public health.
Not Fit to Stay acquaints modern readers with the 'hookworm strategy' of immigration law. The facts are raw. Historian Dr. Isabel Wallace is a skillful writer. The effect is startling. If bigotry is rooted in fear and economic despair, Wallace's research proves even the mildest society is capable of devising something akin to the Nuremberg Laws … Not Fit To Stay is an extraordinary story, meticulously documented.
Wallace's compelling argument is a must-read for anti-racist students, scholars, activists, and all those concerned with the links between state practices and popular and official moral panics. A fine work of historical scholarship, this book also contains an important lesson for our time.
Sarah Isabel Wallace, PhD, is a lecturer in history at Trent University in Oshawa, Ontario. While a graduate student, she was awarded a Donald S. Rickerd Fellowship in Canadian–American studies. Her work has been published in the Canadian Historical Review and BC Studies.
Introduction
1 "Leprosy and Plague Riot in Their Blood": The Germination of a Thesis, 1906
2 Riots, Plague, and the Advent of Executive Exclusion
3 "The Public Health Must Prevail": Enforcing Exclusion
4 Amoebic and Social Parasites, 1910–13
5 South Asians, Public Health, and Eugenic Theory
6 Franchise Denied
Conclusion
Appendix
Notes
Bibliography
Related Titles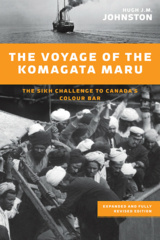 The Voyage of the Komagata Maru
The Sikh Challenge to Canada's Colour Bar, Expanded and Fully Revised Edition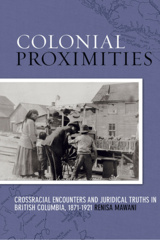 Colonial Proximities
Crossracial Encounters and Juridical Truths in British Columbia, 1871-1921
Contesting White Supremacy
School Segregation, Anti-Racism, and the Making of Chinese Canadians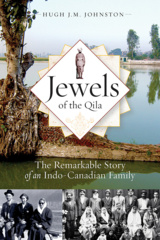 Jewels of the Qila
The Remarkable Story of an Indo-Canadian Family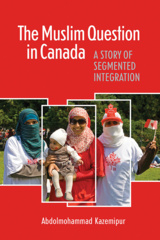 The Muslim Question in Canada
A Story of Segmented Integration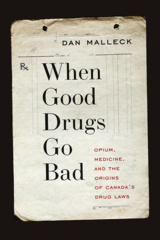 When Good Drugs Go Bad
Opium, Medicine, and the Origins of Canada's Drug Laws
By Dan Malleck
Unmooring the Komagata Maru
Charting Colonial Trajectories
Edited by Rita Dhamoon, Davina Bhandar, Renisa Mawani and Satwinder Kaur Bains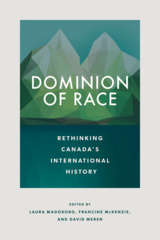 Dominion of Race
Rethinking Canada's International History
Edited by Laura Madokoro, Francine McKenzie and David Meren
Be Wise! Be Healthy!
Morality and Citizenship in Canadian Public Health Campaigns
By Catherine Carstairs, Bethany Philpott and Sara Wilmshurst
‹
›
Find what you're looking for...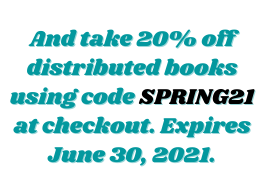 Publishers Represented
UBC Press is the Canadian agent for several international publishers. Visit our
Publishers Represented
page to learn more.