27 tables, 15 graphs, and 1 b&w photo
Political Communication in Canada
Meet the Press and Tweet the Rest
Never before has the two-way flow of information between the public and elected officials been easier and, paradoxically, more complex than it is now. Changes in technology and media consumption are transforming the way people communicate about politics. Are they also changing the way politicians communicate to the public? In the era of the permanent campaign, negative advertising, personalized politics, and social media, Political Communication in Canada examines the way political parties, politicians, interest groups, the media, and citizens are using new tactics, tools, and channels to disseminate information, and also investigates the implications of these changes. Drawing on recent examples, contributors review the branding of the New Democratic Party, how Stephen Harper's image is managed, and politicians' use of Twitter. They also discuss the evolving role of political journalism, including the struggles of the Canadian Parliamentary Press Gallery, how the media covers politics, and how Canadians use the Internet for political discussions. At a time when political communication – from political marketing to citizen journalism – is of vital importance to the workings of government, this volume provides insight into how key political actors in Canada are conveying their messages and raises important questions about the future of Canadian democracy.
This book will interest students, scholars, and practitioners of political science, public administration, and mass communication, as well as Canadian political journalists.
...the book offers to a range of interested readers an engaging array of studies of recent media data that are presented in a coherent and focused manner. Such a cutting-edge collection will surely prove to be indispensable reading for researchers in political science, media, communication, Canadian studies, and other fields for many years to come.
Alex Marland is an associate professor of political science at Memorial University of Newfoundland. Thierry Giasson is an associate professor of political science at Université Laval. Together, with Jennifer Lees-Marshment, they edited Political Marketing in Canada (UBC Press, 2012). Tamara A. Small is an associate professor of political science at the University of Guelph.
Contributors: Pénélope Daignault; Susan Delacourt; Anna Esselment; Elisabeth Gidengil; Georgina C. Grosenick; Harold Jansen; Royce Koop; Mireille Lalancette, with Alex Drouin and Catherine Lemarier-Saulnier; Andrea Lawlor; Adam Mahon; J. Scott Matthews; Denver McNeney; Mike Moyes; Daniel J. Paré; Stuart Soroka; and Jared J. Wesley
Part 1: Communication by Canadian Political Institutions
1 The Triangulation of Canadian Political Communication / Tamara A. Small, Thierry Giasson, and Alex Marland
2 The Governing Party and the Permanent Campaign / Anna Esselment
3 Cognitive Effects of Televised Political Advertising in Canada / Pénélope Daignault
4 The Branding of a Prime Minister: Digital Information Subsidies and the Image Management of Stephen Harper / Alex Marland
5 Selling Social Democracy: Branding the Political Left in Canada / Jared J. Wesley and Mike Moyes
6 The Not-So Social Network: The Use of Twitter by Canada's Party Leaders / Tamara A. Small
Part 2: Canadian Political News Media
7 The Canadian Parliamentary Press Gallery: Still Relevant or Relic of Another Time? / Daniel J. Paré and Susan Delacourt
8 Setting the Agenda? A Case Study of Newspaper Coverage of the 2006 Canadian Election Campaign / Elisabeth Gidengil
9 Playing along New Rules: Personalized Politics in a 24/7 Mediated World / Mireille Lalancette, with Alex Drouin and Catherine Lemarier-Saulnier
10 The Mass Media and Welfare Policy Framing: A Study in Policy Definition / Adam Mahon, Andrea Lawlor, and Stuart Soroka
Part 3: Political Communication and Canadian Citizens
11 Opportunities Missed: Non-Profit Public Communication and Advocacy in Canada / Georgina C. Grosenick
12 Blogging, Partisanship, and Political Participation in Canada / Thierry Giasson, Harold Jansen, and Royce Koop
13 "We Like This": The Impact of News Websites' Consensus Information on Political Attitudes / J. Scott Matthews and Denver McNeney
14 Political Communication and Marketing in Canada: Challenges for Democracy / Alex Marland, Thierry Giasson, and Tamara A. Small
Glossary; References; Contributors; Index
Related Titles
Engagement Organizing
The Old Art and New Science of Winning Campaigns
By Matt Price
Inside the Campaign
Managing Elections in Canada
Edited by Alex Marland and Thierry Giasson
Representation in Action
Canadian MPs in the Constituencies
By Royce Koop, Heather Bastedo, and Kelly Blidook
Breaking News?
Politics, Journalism, and Infotainment on Quebec Television
By Frédérick Bastien; Translated by Käthe Roth
Political Elites in Canada
Power and Influence in Instantaneous Times
Edited by Alex Marland, Thierry Giasson, and Andrea Lawlor
Opening the Government of Canada
The Federal Bureaucracy in the Digital Age
What's Trending in Canadian Politics?
Understanding Transformations in Power, Media, and the Public Sphere
Edited by Mireille Lalancette, Vincent Raynauld, and Erin Crandall
‹
›
Find what you're looking for...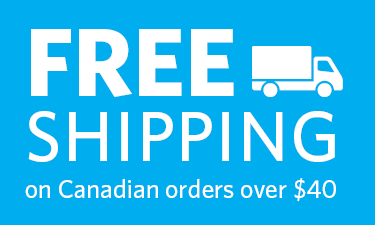 Stay Informed
Receive the latest UBC Press news, including events, catalogues, and announcements.
Publishers Represented
UBC Press is the Canadian agent for several international publishers. Visit our
Publishers Represented
page to learn more.