Reassessing the Rogue Tory
Canadian Foreign Relations in the Diefenbaker Era
The years when John Diefenbaker's Progressive Conservatives were in office were among the most tumultuous in Canadian history. Variously branded as a populist, maverick, and "Rogue Tory," Diefenbaker came to power on a surge of optimistic nationalism in 1957. By the time of his electoral defeat in 1963 he had stirred up more controversy than any previous prime minister. This was nowhere more apparent than in his handling of international affairs, particularly Canada's relationship with the United States.
This book reassesses foreign policy in the Diefenbaker era to determine whether its failures can be mainly attributed to the prime minister's personality traits, particularly his indecisiveness, or whether broader underlying shifts in world affairs were to blame. Written by leading scholars who mine new sources of archival research, the chapters examine the full range of international issues that confronted Diefenbaker and his ministers and probe the factors that led to success or failure, decision or indecision, on specific issues. The introduction and conclusion set these case studies in the broader context of world events during the 1950s and '60s.
Together, the chapters in this book demonstrate that underlying structural changes were largely responsible for the extraordinary tumultuousness of the Diefenbaker era. Rather than dismissing him as a "Rogue Tory" on the world stage, this fascinating reconsideration of the Diefenbaker years challenges readers to push beyond the conventional and reassess his record with fresh eyes.
This book will appeal to students and scholars of Canadian politics, political history, and international relations as well as general readers interested in the Diefenbaker era of foreign policy.
This is an excellent collection of essays, which make a significant contribution to the field. The book is also very readable. Therefore, I wholeheartedly recommend it to readers, both expert and general.
An excellent re-examination of foreign and defence policy under Prime Minister John G. Diefenbaker. While it is often assumed that Canadian foreign policy from 1957 to 1963 was mainly driven by Diefenbaker's idiosyncrasies, this fine collection of essays by leading scholars shows the broader forces at work that were shaping Canada's place in the world during this era.
Reassessing the Rogue Tory is a fascinating collection. It's a pleasure to read, and makes a significant contribution to the history of Canadian foreign relations.
Janice Cavell works in the Historical Section, Global Affairs Canada, and is an adjunct research professor at Carleton University. She is the author of a number of books and articles on Arctic history and the history of Canadian foreign policy. She is also the editor of several volumes in the series Documents on Canadian External Relations. Her book Acts of Occupation: Canada and Arctic Sovereignty, 1918-25 (co-authored with Jeff Noakes) was shortlisted for the Canadian Historical Association's Political History Prize in 2011.
Ryan Touhey is an associate professor of history at St. Jerome's University at the University of Waterloo. He is the author of Conflicting Visions: Canada and India in the Cold War World 1946-1976 and several book chapters and academic articles on post-1945 Canadian foreign relations.
Contributors: Stephen Azzi, Isabel Campbell, Jill Campbell-Miller, Michael Carroll, Greg Donaghy, Norman Hillmer, Nicole Marion, Francine McKenzie, Asa McKercher, Hugh Segal, Kevin A. Spooner, Michael D. Stevenson, Robert Vineberg
Introduction / Janice Cavell
Part 1: The Commonwealth
1 A New Vision for the Commonwealth: Diefenbaker's Commonwealth Tour of 1958 / Francine McKenzie
2 Different Leader, Different Paths: Diefenbaker and the British, 1957–63 / Norman Hillmer
Part 2: Canadian-American Relations
3 The Spirit of '56: The Suez Crisis, Anti-Americanism, and Diefenbaker's 1957 and 1958 Election Victories / Janice Cavell
4 When the Chips Are Down: Eisenhower, Diefenbaker, and the Lebanon Crisis, 1958 / Greg Donaghy
5 The Problem Child: Diefenbaker and Canada in the Language of the Kennedy Administration / Stephen Azzi
Part 3: Nuclear Weapons
6 The Defence Dilemma, 1957–63: Reconsidering the Strategic, Technological, and Operational Contexts / Isabel Campbell
7 "I Would Rather Be Right": Diefenbaker and Canadian Disarmament Movements / Nicole Marion
Part 4: The Developing World
8 A Limited Engagement: Diefenbaker, Canada, and Latin America's Cold War, 1957–63 / Asa McKercher
9 The Diefenbaker Government and Foreign Policy in Africa / Kevin A. Spooner
10 Tilting the Balance: Diefenbaker and Asia, 1957–63 / Jill Campbell-Miller, Michael Carroll, and Greg Donaghy
11 The Winds of Change: Ellen Fairclough and the Removal of Discriminatory Immigration Barriers / Robert Vineberg
Part 5: The Role of the Foreign Minister
12 Sidney Smith, Howard Green, and the Conduct of Canadian Foreign Policy during the Diefenbaker Government, 1957–63 / Michael D. Stevenson
Part 6: The End of the Diefenbaker Era
13 A Complex Reckoning: A Personal Reflection on the 1963 Election / Hugh Segal
Conclusion / Ryan M. Touhey
Index
Related Titles
Revival and Change
The 1957 and 1958 Diefenbaker Elections
Pivot or Pirouette?
The 1993 Canadian General Election
By Tom Flanagan; Foreword by Gerald Baier and R. Kenneth Carty
Alliance and Illusion
Canada and the World, 1945-1984
Trudeau's World
Insiders Reflect on Foreign Policy, Trade, and Defence, 1968-84
By Robert Bothwell and J.L. Granatstein
The Price of Alliance
The Politics and Procurement of Leopard Tanks for Canada's NATO Brigade
By Frank Maas
Mike's World
Lester B. Pearson and Canadian External Affairs
Edited by Asa McKercher and Galen Roger Perras
Canada and Ireland
A Political and Diplomatic History
The Unexpected Louis St-Laurent
Politics and Policies for a Modern Canada
Edited by Patrice Dutil
North of America
Canadians and the American Century, 1945–60
Edited by Asa McKercher and Michael D. Stevenson
‹
›
Find what you're looking for...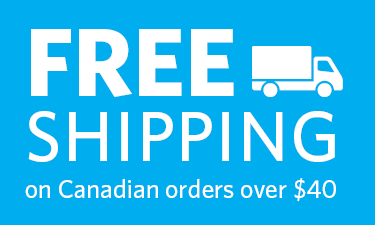 Stay Informed
Receive the latest UBC Press news, including events, catalogues, and announcements.
Publishers Represented
UBC Press is the Canadian agent for several international publishers. Visit our
Publishers Represented
page to learn more.