12 b&w photos, 20 tables, 9 charts
The Unexpected Louis St-Laurent
Politics and Policies for a Modern Canada
Much of Canada's modern identity emerged from the innovative social policies and ambitious foreign policy of Louis St-Laurent's Liberal government. His extraordinarily creative administration made decisions that still resonate today: on health care, pensions, and housing; on infrastructure and intergovernmental issues; and, further afield, in developing Canada's global middle-power role in global affairs and resolving the Suez Crisis. Yet St-Laurent remains an enigmatic figure.
Contributors to The Unexpected Louis St-Laurent assess the degree to which he set the policy agenda. They explore the features of his personality that made him effective (or sometimes less so), the changes he wrought on the state apparatus and federal-provincial relations, and the substance of his government's policies.
This wide-ranging collection fills a great void in Canadian political history, bringing together seasoned professionals and new scholars to investigate the far-reaching influence of a politician whose astute policies and bold resolve moved Canada into the modern era.
Scholars, students, and readers of Canadian history, policy, and politics will find this book interesting, and essential.
The Unexpected Louis St-Laurent span[s] a wide range of issues surrounding St-Laurent's time as prime minister, making clear his importance as well as that of this oft overlooked period.
The Unexpected Louis St-Laurent is a fine volume, one of the few recent edited collections held together by more than the binding.
With this superbly-executed, comprehensive book, [St-Laurent] now gets the tribute he would not have asked for — but nonetheless deserves.
If I were to make a list of authors to write on this part of Canadian history, I would have selected these first-rate and productive scholars. This book brings together within a single collection some of Canada's best minds and leading thinkers.
This remarkable collection on St-Laurent and his government was an education for me, both as a former politician and as a student of history. At every page, I was reminded of how little I knew of this man and his work ... I rediscovered a man of action, a policy innovator, a remarkable political executive, a passionate Canadian, and an exceptional leader of men. Louis St-Laurent deserves to be remembered as one of the architects of modern Canada
This book is an excellent and much-needed rediscovery of Louis St-Laurent and his tenure as prime minister. We've been waiting for a book like this.
The Unexpected Louis St-Laurent makes a compelling case that he is an underappreciated and understudied Canadian prime minister. The expert analyses of his career will especially inform and enlighten those working in history, political science and international relations.
Patrice Dutil is a professor of politics and public administration at Ryerson University, Toronto. He is the author of many books, including Prime Ministerial Power in Canada: Its Origins under Macdonald, Laurier, and Borden; Embattled Nation: Canada's Wartime Election of 1917 (with David MacKenzie); and Canada, 1911: The Decisive Election That Shaped the Country (also with MacKenzie). He has also edited several collections, including Macdonald at 200: New Reflections and Legacies (with Roger Hall). He was the founding editor of the Literary Review of Canada (1991–96) and the president of the Champlain Society (2010–17).
Foreword / Robert Bothwell and John English
Introduction: Louis St-Laurent's Leadership in History / Patrice Dutil
Part 1: Style
1 St-Laurent in Government: Realism and Idealism in Action / Patrice Dutil
2 Grandpapa: A Portrait of the Man and His Family / Jean Thérèse Riley
3 The Predominant Prime Minister: St-Laurent and His Cabinet / Stephen Azzi
4 Uncle Lou, Both Old and New: The Marketing of St-Laurent / Paul Litt
5 St-Laurent and the Age of Bureaucracy / Robert Bothwell
Part 2: Structure
6 Thinking Confederation: St-Laurent and the Rowell-Sirois Commission / Robert Wardhaugh and Barry Ferguson
7 The Liminality of St-Laurent's Intergovernmental Relations Strategy / P.E. Bryden
8 St-Laurent: The Last Father of Confederation? / David MacKenzie
9 Defence, Development, and Inuit: St-Laurent's Modern Approach to the North / P. Whitney Lackenbauer
10 "But There Is Another Source of Liberty and Vitality in Our Country": St-Laurent and Regional Development / Michel S. Beaulieu
11 St-Laurent and Modern Provincial Equality / Mary Janigan
12 St-Laurent and the Modernization of the State / Luc Juillet and Luc Bernier
13 The Cautious Liberal: St-Laurent and National Hospitalization / Gregory P. Marchildon
Part 3: Substance
14 St-Laurent, Quebec, and the French Fact: Belonging and Ambivalence / Xavier Gélinas
15 The Politics of St-Laurent on the Crown, Rituals, and Symbols / Christopher McCreery
16 St-Laurent, Judging, Justice, and the Death Penalty in the Shadow of the Cold War / Philip Girard
17 In Search of the St-Laurent Voting Coalition / Patrice Dutil
18 Winning Words: Party Platforms in the 1949, 1953, and 1957 Elections / Patrice Dutil and Peter M. Ryan
19 "The Greatest Period ... Canada Has Had": Immigration and the St-Laurent Years / Abril Liberatori
20 The Slow Evolution of Indian Policy during the St-Laurent Years / J.R. Miller
21 St-Laurent's Gray Lecture and Canadian Citizenship in History / Adam Chapnick
22 A Voyage of Discovery: St-Laurent's World Tour of 1954 / Greg Donaghy
Postscript: Eastern Township Thinking / The Honourable Jean Charest
Contributors; Index
Find what you're looking for...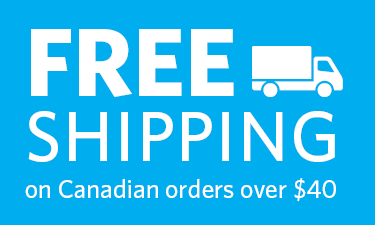 Stay Informed
Receive the latest UBC Press news, including events, catalogues, and announcements.
Publishers Represented
UBC Press is the Canadian agent for several international publishers. Visit our
Publishers Represented
page to learn more.