10 photos, 22 tables, 10 charts
The Unexpected Louis St-Laurent
Politics and Policies for a Modern Canada
Much of Canada's modern identity emerged from the innovative social policies and ambitious foreign policy of Louis St-Laurent's government. His extraordinarily creative administration made decisions that still resonate today: on health care, pensions, and housing; on infrastructure and intergovernmental issues; and, further afield, in developing Canada's global middle-power role and resolving the Suez Crisis. Yet St-Laurent remains an enigmatic figure.
The contributors to The Unexpected Louis St-Laurent were challenged to assess the personal role of the prime minister in these affairs. To what degree did he set the policy agenda? What was his approach to government structures and the substance of policy? They come to varying conclusions about the features of St-Laurent's personality that made him effective (or sometimes less so), about the changes he wrought on the apparatus of the state and federal-provincial relations, and about the substance of his government's policies.
The Unexpected Louis St-Laurent fills a great void in Canadian political history, bringing together seasoned professionals and new scholars to investigate the impact of an overlooked figure. Their meticulous work reveals the far-reaching influence of the politician who presided over the last stage of the longest uninterrupted run in power of any Canadian federal party.
Scholars, students, and readers of Canadian history, policy, and politics will find this book interesting, and essential.
The Unexpected Louis St-Laurent makes a compelling case that he is an underappreciated and understudied Canadian prime minister. The expert analyses of his career will especially inform and enlighten those working in history, political science and international relations.
If I were to make a list of authors to write on this part of Canadian history, I would have selected these first-rate and productive scholars. This book brings together within a single collection some of Canada's best minds and leading thinkers.
This book is an excellent and much-needed rediscovery of Louis St-Laurent and his tenure as prime minister. Scholars have been waiting for a book like this.
Patrice Dutil is a professor of politics and public administration at Ryerson University, Toronto. He is the author of Prime Ministerial Power in Canada: Its Origins under Macdonald, Laurier, and Borden; The Service State: Rhetoric, Reality, and Promise (with Cosmo Howard, John Langford, and Jeffrey Roy); Embattled Nation: Canada's Wartime Election of 1917 (with David MacKenzie); and Canada, 1911: The Decisive Election That Shaped the Country (also with MacKenzie), among other works. He has also edited several collections and was the founding editor of the Literary Review of Canada (1991–96) and the President of the Champlain Society (2010–17).
Related Titles
Trudeau's World
Insiders Reflect on Foreign Policy, Trade, and Defence, 1968-84
By Robert Bothwell and J.L. Granatstein
The Harper Era in Canadian Foreign Policy
Parliament, Politics, and Canada's Global Posture
Edited by Adam Chapnick and Christopher J. Kukucha
Prime Ministerial Power in Canada
Its Origins under Macdonald, Laurier, and Borden
Mike's World
Lester B. Pearson and Canadian External Affairs
Edited by Asa McKercher and Galen Roger Perras
Reassessing the Rogue Tory
Canadian Foreign Relations in the Diefenbaker Era
Edited by Janice Cavell and Ryan Touhey
The Good Fight
Marcel Cadieux and Canadian Diplomacy
‹
›
Find what you're looking for...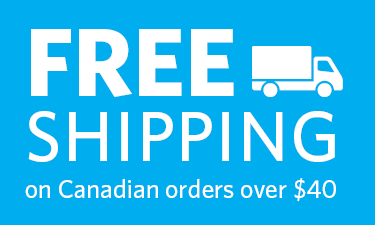 Publishers Represented
UBC Press is the Canadian agent for several international publishers. Visit our
Publishers Represented
page to learn more.