Welcome to Resisterville
American Dissidents in British Columbia
Between 1965 and 1975, thousands of American migrants traded their established lives for a new beginning in the West Kootenay region of British Columbia. Some were non-violent resisters who opposed the war in Vietnam. But a larger group was inspired by the ideals of the 1960s counterculture and the New Left and, hoping to flee the restrictive demands of their parents' world and the pressures of city life, they set out to build a peaceful, egalitarian society in the Canadian wilderness.
Once they arrived, they began to build communities according to these ideals -- finding allies in the Quakers and Doukhobors who had taken refuge there years before, and working through confrontations with those in the area who resented the transformative influx of young, idealistic Americans. Even today, their success is evident, as values like equality, sustainability, and creativity still define community life.
This fascinating history draws on interviews and archival records to explore the root causes of this and its role in creating a region that continues to be a hotbed of social and environmental experimentation. Welcome to Resisterville is both an important look at an untold chapter in Canadian history and a compelling story of enduring idealism.
This book will interest British Columbia history buffs, as well as sociologists studying immigration, social movements, and alternative communities.
Deftly combining interviews, local newspaper reports, and archival and personal documents, Welcome to Resisterville is an exciting, original book that will appeal to a broad audience. It tells the intriguing story of the migration of American war resisters to BC, the welcome they received, and the vibrant counterculture that they helped form.
Kathleen Rodgers's sociological study of the impact of American Vietnam-era exiles on the creation of a countercultural haven in the West Kootenay Valley is a fascinating account of modern immigration history...Rodgers's study provides future scholars with a rich and complex body of material to better understand a whole range of changes to Canadian society that ensued in the aftermath of yet another American invasion.
Welcome to Resisterville is a fascinating examination of the American migration to the West Kootenays in the late 1960s. Rodgers shows how these migrants built on traditions of earlier groups while sometimes clashing with elements of the existing community to create a dynamic new context. Based on meticulous research, her book brings to life a compelling story of culture conflicts and the emergence of a distinctive, idiosyncratic region.
Kathleen Rodgers is an assistant professor of sociology in the Department of Sociology and Anthropology at the University of Ottawa.
Foreword
Prologue
1 Welcome to Resisterville
2 Identity and the American Migration
3 Taking Root: Brokering Friends and Allies in the West Kootenay Counterculture, 1965-73
4 Acting Together and Resisting Together: Building a Countercultural Haven, 1968-79
5 "We Were Even Stranger than Other Strangers": Conflict, Contestation, and Boundary Negotiation in the Formation of the West Kootenay Counterculture, 1968-79
6 The Birth of Environmental Consciousness and the Rise of the Environmental Critique, 1973-91
7 Leadership, Legacy, and Reconciliation
Conclusion: Forging a Long Tradition
Appendix
Notes
References
Index
Related Titles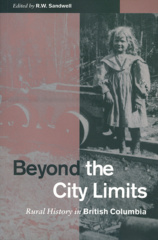 Beyond the City Limits
Rural History in British Columbia
Edited by R.W. Sandwell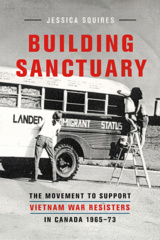 Building Sanctuary
The Movement to Support Vietnam War Resisters in Canada, 1965-73
Thumbing a Ride
Hitchhikers, Hostels, and Counterculture in Canada
By Linda Mahood
In the Spirit of '68
Youth Culture, the New Left, and the Reimagining of Acadia
‹
›
Find what you're looking for...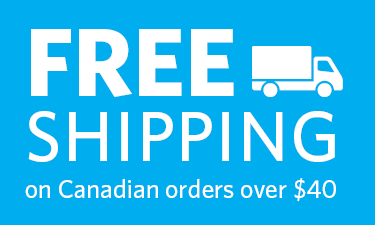 Publishers Represented
UBC Press is the Canadian agent for several international publishers. Visit our
Publishers Represented
page to learn more.