Bootstraps Need Boots
One Tory's Lonely Fight to End Poverty in Canada
UBC Press
, On Point Press
For more than four decades, Hugh Segal has been one of the leading voices of progressive conservatism in Canada. A self-described Red Tory warrior who disdained "boot strap" approaches to poverty, he has worked tirelessly to bring about policies that support the most economically vulnerable in society. Central to his life's work has been the championing of a basic annual income for all Canadians.
Why would a lifelong Tory support something so radical? In this revealing memoir, Segal shares how his life and experiences brought him to this most unlikely of places. He traces a trajectory from his childhood in a Jewish immigrant family in a working-class neighborhood in Montreal to the heights of Canadian politics. He recounts how the events during his formative years made him aware of the blighting effects of poverty, and how connections with people like his grandfather Ben Segal, a Russian immigrant and union organizer, Prime Minister John Diefenbaker, and folksinger Joan Baez shaped his worldview.
Inspired by Diefenbaker's visit to his school in 1962, Segal worked his way up through the ranks of the Conservative Party, where he served as a senior aide to Premier Bill Davis and as Brian Mulroney's chief of staff, even making a bid to become leader of the party. Along the way, he worked tirelessly across party lines to promote an anti-poverty agenda, most recently as an advisor on basic income for the Ontario Liberal government. This book is a passionate argument not only for why a basic annual income makes economic sense, but for why it is the right thing to do.
This book is must-read for those who want to find better ways of reducing poverty's serious effects on people, families, and communities. Readers will be drawn to the author's passionate, often confessional, narrative about his life-long commitment to poverty abatement and the importance of not looking away from those in need.
Hugh Segal, the son of a Montreal taxi driver who found his niche among Conservatives, has worked hard to introduce Basic Income to Canada. His memoir reminds us that compassion and good sense are values shared across the political spectrum.
Hugh Segal, OC, OOnt, is a remarkable Canadian whose multiple vocations have spanned politics, academia, business, and communications for more than four decades. He has served in myriad capacities in provincial, federal, and international politics, including formal roles as chief of staff to Prime Minister Brian Mulroney and principal secretary to Premier Bill Davis. Internationally, he was a member of the nine-person Commonwealth Eminent Persons Group that proposed reforms around democracy, rule of law, human rights, gender equity, judicial independence, and modernization to the Commonwealth Heads of Government meeting in 2011.
Hugh Segal has taught at Queen's University's School of Policy Studies for twenty years and has lectured at the University of Toronto Law School. He is a distinguished fellow at the Munk School of Global Affairs and Policy Studies, a life-time fellow of the Institute for Research on Public Policy in Montreal, and a fellow of the Canadian Global Affairs Institute in Calgary. He is also an outspoken political commentator and the author of seven books on public policy and the nature of conservatism in Canada -- the most recent being Two Freedoms: Canada's Global Agenda. In 2016 the Ontario government commissioned him to devise a blueprint for a guaranteed annual income pilot project in Ontario. Although shelved by a change in government in the province, it serves as an important model to put poverty reduction into practice.
Related Titles
A Healthy Society
How a Focus on Health Can Revive Canadian Democracy, Updated and Expanded Edition
By Ryan Meili Foreword by André Picard
Grit
The Life and Politics of Paul Martin Sr.
By Greg Donaghy
Trudeau's World
Insiders Reflect on Foreign Policy, Trade, and Defence, 1968-84
By Robert Bothwell and J.L. Granatstein
The Call of the World
A Political Memoir
By Bill Graham
The Last Suffragist Standing
The Life and Times of Laura Marshall Jamieson
‹
›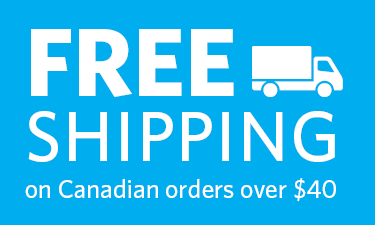 Find what you're looking for...
Publishers Represented
UBC Press is the Canadian agent for several international publishers. Visit our
Publishers Represented
page to learn more.