Grit
The Life and Politics of Paul Martin Sr.
"I am not afraid to be called a politician," declared Paul Martin Sr., defending his life's work in politics. "Next to preaching the word of God, there is nothing nobler than to serve one's fellow countrymen in government." First elected to the House of Commons in 1935, Martin would serve in the cabinets of four prime ministers and run for the Liberal Party leadership three times. This book examines his remarkable career not only as a politician but as a liberal reformer who relentlessly tackled the issues of his day with consummate political skill and gritty determination.
Cutting a broad swath through the history of twentieth-century Canada, Greg Donaghy uses extensive interviews and untapped archival sources to present a view sharply at odds with conventional images of Paul Martin Sr. as simply an ambitious Windsor ward heeler. This Martin drew from the liberalism of John Stuart Mill and the contemporary social teachings of his Catholic Church and its key thinkers to fashion a reformist politics that defended the individual against unbridled capitalism and the authoritarian state. Martin also thought hard about Canada's place in the world, offering Canadians a progressive view of their country's global obligations. He backed notions of citizenship that freed Canadians from the vestiges of imperial Britain and embraced the postwar ideals of global citizenship.
Though some mocked his ambition and doubted his progressive politics, Martin embraced a tolerant politics of compromise and accommodation that sought to unite Canadians in search of a more just and equitable world. His resolute championing of health care and pension rights, new meanings for Canadian citizenship, and internationalism in world affairs would leave its mark on Canada's political landscape.
Cutting across a broad swath of Canadian domestic and diplomatic history, Grit will interest specialist and general readers alike interested in political biography, Canadian history, international affairs, or public policy.
Greg Donaghy paints a picture of a man whose ambition never superseded his fundamental decency, his connection to individuals both great and small, and his unwavering loyalty to colleagues, constituents and indeed a country that often treated him with something less than loyalty. This is both a fascinating study of twentieth-century Canada and the somewhat poignant story of a boy with big dreams.
During his lifetime Martin published two volumes of memoirs, and the diaries he kept while High Commissioner. But they are dull stuff: too long, too detailed, too stiff; as one reviewer put it, he left out the politics. Donaghy's impeccably researched and immensely readable biography, which draws on new material and numerous interviews, shows the extent to which Martin undersold himself. It also reveals him to be a very complex, highly intelligent, well-read, thoughtful, likeable, convivial, and witty man. It is one of the best biographies I have read in the last decade.
In his detailed biography, Greg Donaghy ably chronicles the key roles that Martin played in ... Canadian political and international history ... Grit will surely serve as a valuable reference tool for scholars interested in the inner workings of policy formation and ministerial wrangling, and it illuminates our understanding of one of Canada's important twentieth century political operatives.
A timely revisiting of the career of one of Canada's pre-eminent parliamentarians and political leaders. For those of us who were young Liberals at the time, there is joyful recognition of what it meant to have a smart, tough, experienced, principled, and passionate Paul Martin Sr. to look up to. For others, this book reminds us of how important it is to have among us the power and presence of good politicians who relish their craft, have a firm set of values, and believe that the bedrock of democracy is the constituency they serve.
The words 'politician' and 'partisan' are pejorative now. Greg Donaghy's excellent biography of the late Paul Martin is a bracing antidote that recalls the enormous accomplishments of this agile politician, fierce Liberal partisan, and below-the-salt 'outsider' in an 'establishment' government. Martin's personal and religious beliefs, and his skill, persistence, and creative ambition – though often thwarted – profoundly shaped Canada's progressive social policy and high international reputation, leaving an indelible mark on the country we have become today.
Greg Donaghy has written a deeply insightful biography of Paul Martin Sr., a complicated man called to a life in politics, who scaled political heights but whose ultimate ambition to lead the nation was unfulfilled. Donaghy confronts his many contradictions – ambitious and idealistic, progressive and out of touch, self-promoting and selfless – to recount the career of a remarkable politician who made a difference to Canada.
Greg Donaghy is head of the Historical Section in the Department of Foreign Affairs, Trade and Development, and adjunct professor in the Department of History at St. Jerome's University. He is general editor of Documents on Canadian External Relations, as well as editor of six volumes in this series covering 1950 to 1957. His publications include the monograph Tolerant Allies: Canada and the United States, 1963-1968, nine edited collections of essays on Canadian history, and over fifty scholarly articles on Canadian foreign policy.
Foreword by Robert Bothwell and John English
Preface
1 Sweet Paul, 1903-30
2 The Young Politician, 1930-39
3 A Conquered World, 1939-45
4 The Apprentice Minister, 1945-48
5 A Liberal in a High-Tory Cabinet, 1948-52
6 The Greatest Country in the World, 1953-56
7 Disappointment and Opposition, 1956-63
8 Saving the World, 1963-64
9 Dealing with Washington, 1964-65
10 Vietnam and a Mood of Protest, 1965-67
11 A Hard-Pressed Minister, 1967
12 Defeat and the Senate, 1968-74
13 Legacies, 1974-92
Notes
Bibliography
Index
Find what you're looking for...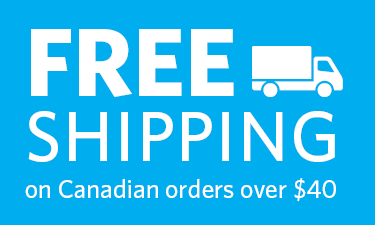 Stay Informed
Receive the latest UBC Press news, including events, catalogues, and announcements.
Publishers Represented
UBC Press is the Canadian agent for several international publishers. Visit our
Publishers Represented
page to learn more.