60 b&w photos, graphics, and cartoons
Demanding Equality
One Hundred Years of Canadian Feminism
One hundred years of feminist activism, from the 1880s to the 1980s, presented multiple paths for women's search for equality, autonomy, and dignity. Women fashioned different dreams of freedom and social transformation, yet what is Canadian feminism?
Demanding Equality illustrates feminist thought and organizing from mid-nineteenth-century, Enlightenment-inspired writing to the multi-issue movement of the 1980s, with its focus on feminism as a collective project of resistance. Instead of equating feminism solely with women's search for individual independence and equality with men, Joan Sangster argues that the pursuit of different pathways to equality often created a hybrid politics in which emancipation was intertwined with, and propelled by, struggles against related injustices such as racism, war, colonialism, economic disparity, or homophobia. She also challenges the popular "wave" theory that identifies successive surges of equality seeking, concluding that feminist activism was continuous despite changing significantly across decades.
Demanding Equality presents a picture of a heterogeneous movement characterized by both alliances and fierce internal debates. This comprehensive rear-view look at feminism in all its political guises encourages a wider public conversation about what Canadian feminism has been, is, and should be.
This comprehensive survey will appeal broadly to readers interested in feminism and Canadian history, as well as students and scholars of history, gender and women's studies, and Canadian studies.
Awards
2022, Winner - The Canadian Committee on Womens and Gender History English Language Book Prize
There are few, if any, historians better placed than Joan Sangster to write a history of a century of feminism in Canada... Demanding Equality is a book that is at once capacious in its scope and accessibly written.
Sangster's precisely written yet wideranging book is a tour de force that chronicles the struggles for 'equality, autonomy, and dignity' in all of their rich complexity.
[Demanding Equality] is an impressively balanced account that will undoubtedly become required reading for gender and women's history classes across the country.
Enriched by Joan Sangster's personal experience as an activist and a teacher, Demanding Equality is vital for readers both new to and familiar with Canadian radical women's struggles. This is the admirable result of a lifetime of research.
A superb book that should be required reading for any course on the history of feminism in Canada. Joan Sangster's decades of work in this field are reflected here in this masterful grasp of the scholarship. Few other scholars in Canada could have produced a comparable study. The author has gone to immense effort to offer a genuinely pan-Canadian study that challenges numerous myths and misconceptions about the history of feminism.
To understand the history of feminism we need to look beyond the experience of the UK or US. Demanding Equality is both a vital contribution to the international history of feminism and vivid demonstration of the movement's local, plural and diverse origins. It shows that women's experiences of work and ethnicity shaped collective demands attuned to class and community. Joan Sangster has written a work of major importance that not only adds to our understanding of the history of feminism, but also suggests a new way to write it.
Demanding Equality leans into the messiness of feminist ideas and actions to reshape the boundaries of feminism. Expertly weaving complex experience across time and space, Sangster's compelling analysis illuminates both the possibilities and limitations of feminist work.
A thought-provoking narrative! Sangster interrogates previous historical accounts of feminism in Canada and emphasizes the multiple voices and organizations involved in this 'collective project of resistance.'
Joan Sangster is Vanier Professor Emeritus at Trent University and a past president of the Canadian Historical Association/Société historique du Canada. She is the author of One Hundred Years of Struggle: The History of Women and the Vote in Canada; Transforming Labour: Women and Work in Postwar Canada; and The Iconic North: Cultural Constructions of Aboriginal Life in Postwar Canada.
Introduction
1 Spreading the Word of Women's Emancipation
2 The Origins of Socialist and Labour Feminism
3 Feminism, Democracy, and Suffrage
4 Reform Feminism and Women's Right to Work
5 Agrarian, Labour, and Socialist Feminism after the First World War
6 Feminism and the Party Question
7 Feminism, War, and Peace
8 Feminism in a Cold War Climate
9 Liberating Feminisms
10 Feminist Organizing in the 1970s and 1980s
11 Afterword: Feminist Challenges of the 1990s and Beyond
Notes; Index
Find what you're looking for...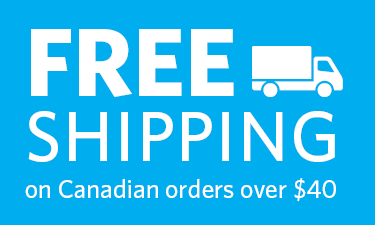 Stay Informed
Receive the latest UBC Press news, including events, catalogues, and announcements.
Publishers Represented
UBC Press is the Canadian agent for several international publishers. Visit our
Publishers Represented
page to learn more.