100 colour photos, 40 b&w photos
Inside Killjoy's Kastle
Dykey Ghosts, Feminist Monsters, and Other Lesbian Hauntings
Hundreds of years of ridicule, persecution, erasure, misunderstanding, and institutionalization could put anyone in a bad mood. Killjoy invites you into her kastle for a queer exorcism of the past. She will reframe some maligned feminist herstories and lay to rest other undead orthodox monsters whose ideas are happily buried forever. 
Lesbian feminist histories can have a haunting effect on the present. This book explores the making and experience of Killjoy's Kastle: A Lesbian Feminist Haunted House, an immersive walk-through installation and performance artwork (by Allyson Mitchell and Deirdre Logue) that materializes the frightfully acrimonious past for today. Inspired by Evangelical Christian hell houses of the past, the exhibition has been staged in three cities so far – Toronto, London, and Los Angeles – inviting visitors to interact with  humorous and frightening manifestations of the spirits that haunt feminist and queer history. 
Whereas traditional hell houses set out to scare and convert, Killjoy's Kastle cheekily aims to provoke and pervert. The humorous and costumed characters in the kastle – including polyamorous vampiric grannies, a demented women studies professor, and lesbian zombie folk singers – give expression to old and new anxieties, creating a space for critique, affect, and discussion. Inside Killjoy's Kastle fills this space by exploring the kastle's theoretical and political legacies in chapters by queer and feminist scholars and in vignettes by artists who participated in the project. The many colourful photos in the book also bring Killjoy's Kastle to life, offering an important visual context. 
Taking the kastle as a starting point, the contributors to this volume consider the role of lesbian feminist histories and direct-action aesthetics in contemporary queer and feminist communities, particularly the ways in which political artwork can produce new ways of knowing about the past.
This book will appeal to audiences of queer and feminist art; scholars and students of gender, women's, and sexuality studies, queer theory, art criticism, and performance studies; queer and feminist cultural and direct-action communities; and those who have toured the Kastle to date or have heard about it through the heated media coverage or online discussions.
All the rumours are true: lesbian feminist performance artists are terrifying, titillating, and in-your-face political. This book extends the fright and delight of Killjoy's Kastle: A Lesbian Haunted House, revamping the genre of the exhibition catalogue to include, in true feminist fashion, all the various heroines, critics, and guides that influenced and contributed to the project. A book for everyone committed to resisting heteropatriarchal violence, and who wants to laugh (and cry) while doing it.
Urgent, necessary, and joyful.
Allyson Mitchell is an associate professor in the School of Gender, Sexuality, and Women's Studies at York University, Toronto. Cait McKinney is an assistant professor of communication studies at California State University, Northridge.
Related Titles
Making a Scene
Lesbians and Community across Canada, 1964-84
By Liz Millward
Reconsidering Radical Feminism
Affect and the Politics of Heterosexuality
A Queer Love Story
The Letters of Jane Rule and Rick Bébout
Edited by Marilyn Schuster
We Still Demand!
Redefining Resistance in Sex and Gender Struggles
Edited by Patrizia Gentile, Gary Kinsman and L. Pauline Rankin
‹
›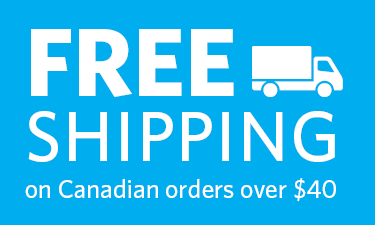 Find what you're looking for...
Publishers Represented
UBC Press is the Canadian agent for several international publishers. Visit our
Publishers Represented
page to learn more.