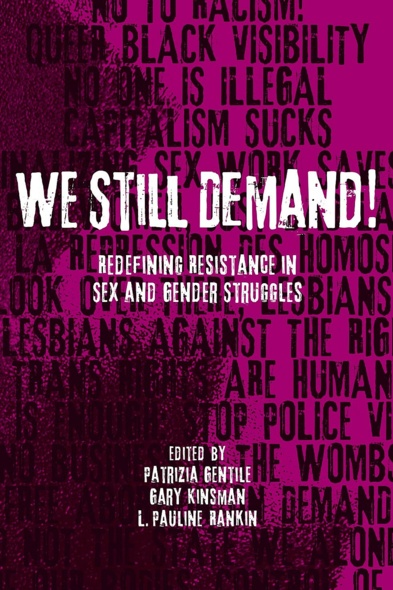 We Still Demand!
Redefining Resistance in Sex and Gender Struggles
We Still Demand! recovers vibrant and unsung histories of sex and gender activism across Canada from the 1970s to the present. Departing from conventional accounts, this book demonstrates the varied nature of resistance and the productive power of remembering sex and gender struggles. In attending to the records and accounts that have slipped out of view, it also redraws the boundaries between activism and scholarship.
The first part of the book remembers these struggles. Drawing on a rich history of activism often obscured in existing historical accounts, the contributors recall 1970s same-sex marriage activism; early queer union organizing; organizing against police repression; early trans organizing; the emergence of dyke marches; the organization of black queer space at Toronto Pride events; and the shift from a focus on liberation-oriented activism to rights-oriented activism. The second part of the book rethinks past and current struggles and, in so doing, challenges the current boundaries of sex and gender activism and scholarship. The authors address gender "passing" in historical research; lesbian s/m porn; sex-worker organizing; problems with organizing against "human trafficking"; queer immigration and refugee struggles; borders; and trans identity.
By recovering the history of activism and outlining contemporary challenges, We Still Demand! provides a vital rewriting of the history of sex and gender activism in Canada that will enlighten current struggles and activate new forms of resistance.
Of particular interest to scholars and students of social history, political science, social movements, gender and transgender studies, women's studies, and queer studies, this book will also appeal to activists and political analysts interested in critical sexual and gender theory and social change.
This collection is a must-read for queer and sexuality theorists and historians alike.
Patrizia Gentile is an associate professor of human rights and sexuality studies at the Institute of Interdisciplinary Studies at Carleton University in Ottawa. She co-authored The Canadian War on Queers: National Security as Sexual Regulation and co-edited Contesting Bodies and Nation in Canadian History.
Gary Kinsman is an activist and a professor emeritus in sociology at Laurentian University in Sudbury, Ontario. He authored The Regulation of Desire: Homo and Hetero Sexualities, co-authored The Canadian War on Queers: National Security as Sexual Regulation, and was editor of Whose National Security? and Sociology for Changing the World.
L. Pauline Rankin is a professor in the School of Canadian Studies and associate vice-president (Research and International) at Carleton University. She is co-author of Politics As If Women Mattered.
Contributors: Beverly Bain, Mathieu Brûlé, Allison Burgess, Elise Chenier, Shawna Ferris, Patrizia Gentile, Gary Kinsman, Annalee Lepp, Nicholas Matte, Bobby Noble, Fabien Rose, Cynthia Wright, Andrea Zanin
Introduction / Patrizia Gentile, Gary Kinsman, and L. Pauline Rankin
Part 1: Histories of Resistance and Activism
1 Liberating Marriage: Gay Liberation and Same-Sex Marriage in Early 1970s Canada / Elise Chenier
2 "Seducing the Unions": Organized Labour and Strategies for Gay Liberation in Toronto in the 1970s / Mathieu Brûlé
3 "À bas la répression contre les homosexuels!" Resistance and Surveillance of Queers in Montreal, 1971-76 / Patrizia Gentile
4 Fire, Passion, and Politics: The Creation of Blockorama as Black Queer Diasporic Space in the Toronto Pride Festivities / Beverly Bain
5 The Emergence of the Toronto Dyke March / Allison Burgess
6 Rupert Raj, Transmen, and Sexuality: The Politics of Transnormativity in Metamorphosis Magazine during the 1980s / Nicholas Matte
7 Queer Resistance and Regulation in the 1970s: From Liberation to Rights / Gary Kinsman
Part 2: The Politics and Power of Resistance
8 "A History of That Which Was Never Supposed to Be Possible": Rethinking Gender Passing in History / Fabien Rose
9 "Your Cuntry Needs You": The Politics of Early 1990s Canadian S/M Dyke Porn / Andrea Zanin
10 Safe Sex Work and the City: Canadian Sex Work Activists Re-Imagine Real/Virtual Cityscapes / Shawna Ferris
11 "Collateral Damage": Anti-Trafficking Campaigns, Border Security, and Sex Workers' Rights Struggles in Canada / Annalee Lepp
12 Nationalism, Sexuality, and the Politics of Anti-Citizenship / Cynthia Wright
13 Trans-ing the Canadian Passport: On the Biopolitical Storying of Race, Gender, and Borders / Bobby Noble
Selected Bibliography
Index
Related Titles
Inside Killjoy's Kastle
Dykey Ghosts, Feminist Monsters, and Other Lesbian Hauntings
Edited by Allyson Mitchell and Cait McKinney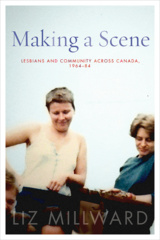 Making a Scene
Lesbians and Community across Canada, 1964-84
By Liz Millward
Reconsidering Radical Feminism
Affect and the Politics of Heterosexuality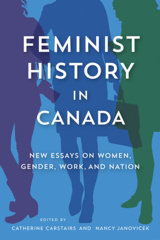 Feminist History in Canada
New Essays on Women, Gender, Work, and Nation
Edited by Catherine Carstairs and Nancy Janovicek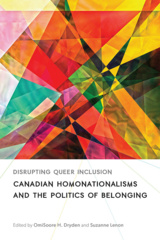 Disrupting Queer Inclusion
Canadian Homonationalisms and the Politics of Belonging
Foreword by Rinaldo Walcott Edited by OmiSoore H. Dryden and Suzanne Lenon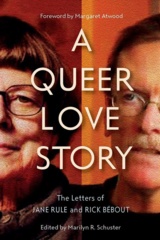 A Queer Love Story
The Letters of Jane Rule and Rick Bébout
Edited by Marilyn Schuster
Wages for Housework
A History of an International Feminist Movement, 1972–77
By Louise Toupin Translated by Käthe Roth
Frontiers of Feminism
Movements and Influences in Québec and Italy, 1960–80
‹
›
Find what you're looking for...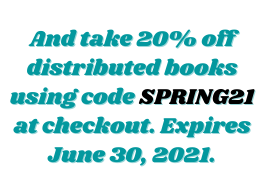 Publishers Represented
UBC Press is the Canadian agent for several international publishers. Visit our
Publishers Represented
page to learn more.