9 b&w illustrations, 15 color illustrations
Sor Juana
Or, the Persistence of Pop
The University of Arizona Press
A sixteenth-century Mexican nun, Sor Juana Inés de la Cruz, has become one of the most rebellious and lasting icons in modern times, on par with Mahatma Gandhi, Ernesto "Che" Guevara, and Nelson Mandela. Referenced in ranchera, tejana, and hip-hop lyrics, and celebrated in popular art as a guerrillera with rifle and bullet belts, Sor Juana has become ubiquitous. The conduits keep multiplying: statues, lotería cards, key chains, recipe books, coffee mugs, Día de los Muertos costumes. Ironically, Juana Inés de Asbaje—alias Sor Juana Inés de la Cruz—died in anonymity. Her grave was unmarked until the 1970s.

Sor Juana: Or, the Persistence of Pop encapsulates the life, times, and legacy of Sor Juana. In this immersive work, essayist Ilan Stavans provides a biographical and meditative picture of the ways in which popular perceptions of her life and body of work both shape and reflect modern Latinx culture.
Stavans introduces readers to a woman who, in the crucible of Spanish monastic life, forged a poetic idiom for writing verse between the identities of Europe and America.'—Los Angeles Review of Books

'Sor Juana is a loving, playful exploration of this brilliant, controversial, and unpredictable woman. It uses the multifarious visual and cultural interpretations of the nun in pop culture as a stepping off point from which to illuminate the spirit of this woman, and to explain how she managed to capture the hearts and minds of generations.'—The Literary Review

'Ilan Stavans's lively 'meditation' on this Mexican nun not only accounts for the colorful persistence of her fame but also guides us through her early tragic journey against the patriarchy.'—Diana de Armas Wilson, author of Cervantes, the Novel, and the New World

'Who else but Ilan Stavans could truly capture the ever-changing kaleidoscopic spirit and heart of Mexico as seen through the enigmatic personality of Sor Juana Inés de la Cruz? Insightful, knowledgeable, and totally engaging—with plenty of chispa and chisme to make you want more, Ilan Stavans delivers a powerful meditation on the greatness of this iconic and elusive woman of letters who captured the world with her brilliance.'—Denise Chávez, author of The King and Queen of Comezón

'Once again, Stavans bridges divides and distances in time and space. We would lose so much of the hemisphere—of ourselves—without his knowledge and guidance.'—Julia Alvarez, author of In the Time of the Butterflies
Ilan Stavans is the Lewis-Sebring Professor of Humanities and Latin ­American and Latino Culture at Amherst College. An internationally renowned, award-­winning essayist and translator and the recipient of many honors, his recent books include Quixote, Borges, the Jew, and I Love My Selfie.
Eko, Primero sueño series
1. The Final Scream
2. The Greatest Fineza
3. Medallion
4. Philosophy of the Kitchen
5. A Double Handicap
6. Lesbian Love?
7. "You Have Compelled Me"
8. Misguided Men
9. "Repugnant to My Nature"
10. Calavera
Acknowledgments
Illustration Credits
Find what you're looking for...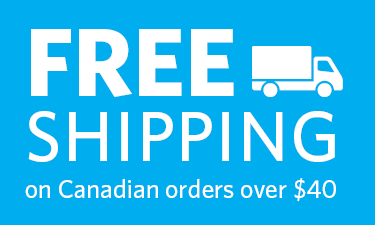 Publishers Represented
UBC Press is the Canadian agent for several international publishers. Visit our
Publishers Represented
page to learn more.