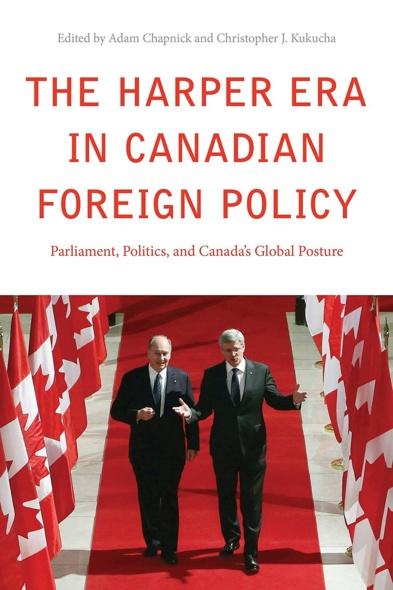 The Harper Era in Canadian Foreign Policy
Parliament, Politics, and Canada's Global Posture
"Canada's back" announced the victorious Liberal Party in October 2015. After almost ten years of Conservative Party rule, the Harper era in Canadian foreign policy was over, suggesting a return to the priorities of gentler, more cooperative Liberal governments. But was the Harper era really so different? And if so, why?
This comprehensive analysis of Canada's foreign policy during the Harper years addresses these questions. The chapters, written by leading scholars and analysts of Canadian politics, provide an excellent overview of the government's foreign policy in a number of different policy areas – from energy policy and the environment to Israel and Afghanistan. They also offer differing interpretations as to whether the transition from minority to majority government in 2011 shaped the way that the Harper Conservatives conceived of, developed, and implemented international policy.
The analysis is gripping and the findings surprising, particularly the contention that the government's shift to majority status was far less important to Canadian foreign policy in the Harper era than it had been under previous minority governments. The reasons why reveal important insights into the Harper decade of foreign policy.
This book will interest students and scholars of Canadian studies, political science, international relations, as well as journalists, practitioners, and those interested in the history of Canadian conduct on the world stage.
The Harper Era is an important first look at nearly a decade of Canadian foreign policy that will likely, and deservedly, be the standard work on foreign policy in this period, just as Nelson Michaud and Kim Richard Nossal's Diplomatic Departures is the principle book on Brian Mulroney's handling of foreign affairs. Until the archives have opened, 30 years hence, persons interested in this controversial and complicated period in Canadian foreign policy would be well advised to consult this collection.
Adam Chapnick and Christopher Kukucha [present] a more nuanced reality [of Harper's foreign policy]: that while there was an impulse on Harper's part to deviate from the norm, external and systemic factors, like the Canadian economy, American policy and the dynamics of the international community, ensured that Canada's foreign policy under Harper wasn't as much of an aberration as some might think.
Adam Chapnick is the deputy director of education at the Canadian Forces College and a professor of defence studies at the Royal Military College of Canada.
Christopher J. Kukucha is a professor of political science at the University of Lethbridge.
Contributors: Greg Anderson, Lee Berthiaume, Jean-Christophe Boucher, Stephen Brown, David Carment, John English, Monica Gattinger, Norman Hillmer, Philippe Lagassé, Joseph Landry, Michael W. Manulak, Kim Richard Nossal, David Perry, David Petrasek, Hugh Segal, Denis Stairs, and Rebecca Tiessen
Introduction: Conservative Foreign Policy in the Harper Era / Adam Chapnick and Christopher J. Kukucha
Part 1: Setting the Context
1 Debating the Proper Role of Parliament in the Making and Conduct of Canada's International Policies / Denis Stairs
2 Foreign Policy and Minority Government: The Cases of Lester Pearson and Pierre Trudeau / John English
3 The Constitutional Politics of Parliament's Role in International Policy / Philippe Lagassé
Part 2: Key Issues
4 Did Minority Government Matter? Thinking Counterfactually about the Canadian Mission in Afghanistan / Jean-Christophe Boucher and Kim Richard Nossal
5 The Evolution of the Harper Government's Defence Policy: Minority versus Majority or Surplus versus Deficit? / David Perry
6 Stephen Harper's Israel Policy / Adam Chapnick
7 Explaining Canada's Foreign Environmental Policies during the Harper Era / Michael W. Manulak
8 Canada and the United States in the Harper Years: Still "Special," but Not Especially Important / Greg Anderson
9 The Harper Government's Approach to Energy: Shooting Itself in the Foot / Monica Gattinger
10 Canadian Aid Policy during the Harper Years / Stephen Brown
11 The Shaping of a Conservative Human Rights Policy in the Harper Era / David Petrasek and Rebecca Tiessen
12 Canada's Incremental Foreign Trade Policy / Christopher J. Kukucha
13 Diaspora and Canadian Foreign Policy: The World in Canada? / David Carment and Joseph Landry
Part 3: Additional Perspectives
14 Minority Report: Covering Canadian Foreign Policy in a Minority and Majority Government / Lee Berthiaume
15 Foreign Policy and the Senate: Microscope and Telescope in Turbulent Times / Hugh Segal
16 Concluding Thoughts: The Prime Minister of the Few / Norman Hillmer
Contributors
Index
Find what you're looking for...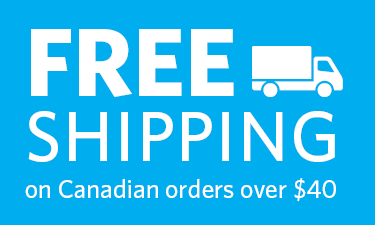 Stay Informed
Receive the latest UBC Press news, including events, catalogues, and announcements.
Publishers Represented
UBC Press is the Canadian agent for several international publishers. Visit our
Publishers Represented
page to learn more.