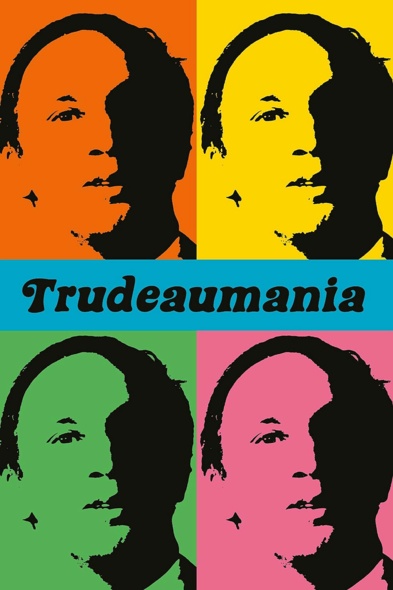 46 b&w photos and 12 cartoons
In 1968, Canadians dared to take a chance on a new kind of politician. Pierre Trudeau, a relative newcomer to federal politics, became the leader of the Liberal Party and prime minister that April. Within two months, he led the Liberals to victory in a snap election. His meteoric rise to power was driven by Trudeaumania, an explosive mix of passion and fear fueled by media hype and nationalist ambition. Exhilarated crowds greeted his appearances across the country. He became a sex symbol whose image was burnished by the star-making machinery of posters, fashion, and hit songs.
What exactly was going on in Canada in 1968? And did it matter?
This book is the definitive account of Trudeaumania. Combining a lively narrative with images reflecting the rich visual culture of the times, Paul Litt's carefully considered cultural history traces what happened when the fabled spirit of the sixties – human rights, ban-the-bomb, Vietnam, sex 'n' drugs 'n' rock 'n' roll, psychedelia, the counterculture – met the excitement of the Centennial and Expo 67. Canadians wanted to modernize their nation, differentiate it from the United States, and thwart the threat of Quebec separatism. Within this charged setting, Trudeau was seen as a transformative figure who would rejuvenate the nation in keeping with the idealistic hopes of the times.
Litt's evocative account of the times shows that the mania that swept Canada fifty years ago was not just a sixties crazy moment. It was a passionate quest for a new Canada that would define the values of Canadians for decades to come.
General interested readers: Baby boomers. This engaging history of a uniquely Canadian phenomenon will fascinate anyone interested in Canadian culture, identity, media, politics, and the making of modern Canada.
Scholars and students: This book tells us as much about the 1960s, Canadian nationalism, and the dynamics of political change in modern mass democracies and, with its brisk writing style, will appeal to students and scholars alike.
Awards
2017, Winner - CHA Political History Group Best Book in Political History, Canadian Historical Association
This well-written and well-researched book is the best on the Trudeau phenomenon. Summing Up: Essential.
[A]s Paul Litt ably shows in this magnificent study of a pivotal moment, the original Trudeaumania was much more than throngs of adoring fans, a celebrity politician, and an election victory … This book looks beyond the psychedelic colours and trippy slogans of the 1968 campaign into a much larger and more profound set of cultural and ideational shifts that were occurring in Canada in the late 1960s. Doing so through the lens of the Trudeau moment – for which there seems to be a certain nostalgia today – gives shape and structure to what might have been, in less able hands, a somewhat inchoate inventory of cultural crises. Paul Litt has performed a bit of magic here, giving shape and substance to the smoke and mirrors of an ephemeral 1960s culture.
Unlike other literature that examines the controversial leader, Trudeaumania probes beyond Trudeau's identity, investigating his public image within the context of the 1960s … This account of Trudeaumania is the best study of the phenomenon to date. … Trudeaumania is a must-read for scholars interested in the sixties, counterculture and protest movements, Canadian nationalism, as well as federal politics and Pierre Trudeau.
By showing that Trudeau's first election was not the overwhelming mandate that those still under the Trudeaumania spell might recall, Litt provides a solid antidote to rose-colored views of Canada's '60s and one of its most iconic leaders.
Litt's Trudeaumania is about sex, sizzle and popular culture. Sex, he writes, had become the central obsession of a pop culture, which 'exploited its power to titillate and sensationalize. Trudeaumania derived much of its sizzle from the sex-obsessiveness and sexism of the time.' It was the time of sexual liberation, Beatlemania and Andy Warhol … both Trudeaumania books are well researched and well written. If you're more interested in the cultural phenomenon that was Trudeaumania, that's what Litt offers.
…it is Paul Litt's book, simply titled Trudeaumania, that fully embraces the idea of Trudeau as the saviour Canadians had been hankering for in the wake of upheavals catalyzed by separatism and the'60s. Unquestionably, he arrived on the scene at a propitious time.
Nearly a generation after his death, Liberals still speak of the age of Trudeau. The facts are even better than the myth.
Litt's advantage in this battle of competing interpretations is that his perspective is able to accommodate many factors, rather than emphasizing just one as Wright does … Trudeau's brilliance was that he could master the lecture hall and the TV screen. Appreciating such multiple talents fits more easily into Litt's account of him than Wright's.
We may be living through Trudeaumania 2.0 right now, but there are still opportunities to dig deeper into what the first version was all about.
In unpacking Trudeau the Elder's rocket-fuelled rise to power in the sixties, Paul Litt provides a fascinating and essential account of the politician as signifier: of a nation, of an era, of dreams, hopes, and fears. Trudeaumania is as much about who we were as who he was: a nation sorely in need of a symbol.
This book is a fascinating study of image and popularity in the age of mass media. Though much has already been written about Pierre Trudeau, Litt gives us a new perspective on the way in which the age, the man, and an enthralled media combined to propel Trudeau to be prime minister of Canada.
A variety of memoirs, biographies, and histories have dealt with the life and times of Prime Minister Pierre Trudeau but none have captured the excitement and drama of 'Trudeaumania' as well as this book does. Paul Litt artfully combines thorough research with a penetrating media analysis to create the most definitive account of that extraordinary phenomenon of Trudeaumania ever published.
Paul Litt is a professor in the Department of History and the School of Indigenous and Canadian Studies at Carleton University in Ottawa. His research explores the intersection of culture, nationalism, and the mass media in twentieth-century Canada. He is the author of several books, including The Muses, the Masses and the Massey Commission and Elusive Destiny: The Political Vocation of John Napier Turner.
Prelude: Kiss Power!
Introduction: Sex and the Body Politic
1 The Sixties, Modified
2 Constructing the Peaceable Kingdom: Nationalism and Canadian Identity
3 Celebrating the Simunation: The Centennial and Expo 67
4 "A Liberal to Watch": Pre-Mania Pierre
5 Coy Wonder: How to Win a Leadership Race without Even Running
6 Pop Goes the Image: A Mod Candidate for a Mod Canada
7 Reel to Real I: The Liberal Leadership Campaign
8 The Just Society, Participatory Democracy, and Other Platformities
9 Reel to Real II: The Federal Election Campaign
10 Split Electorate: The Political Work of Mod
Conclusion: After the Love-In – The Lingering Effects of Peak Nationalism
Notes
Index
Find what you're looking for...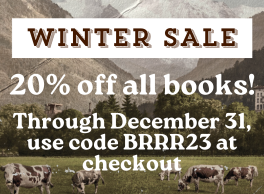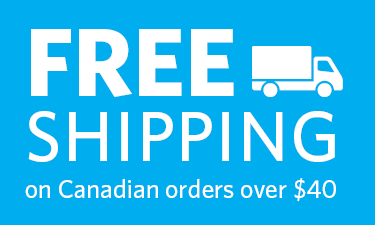 Stay Informed
Receive the latest UBC Press news, including events, catalogues, and announcements.
Publishers Represented
UBC Press is the Canadian agent for several international publishers. Visit our
Publishers Represented
page to learn more.