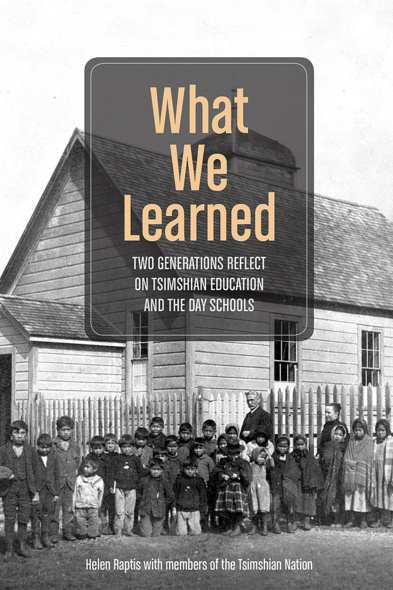 What We Learned
Two Generations Reflect on Tsimshian Education and the Day Schools
Stories of Indigenous children forced to leave their communities to attend residential schools have haunted Canadians in recent years. Yet most Indigenous children in Canada attended "Indian day schools," and later public schools, near their home communities. Although church and government officials often kept detailed administrative records, little is known about the actual experiences of the students.
In What We Learned, two generations of Tsimshian students – a group of elders born in the 1930s and 1940s and a group of middle-aged adults born in the 1950s and 1960s – reflect on their traditional Tsimshian education and the formal schooling they received in northwestern British Columbia. Their stories evoke both good and bad memories of their youth, their communities, and their education. Surprisingly, while the older generation experienced physical and verbal abuse at their schools, they were also exposed to, and have retained more of, their Tsimshian traditions and language. The younger generation, by contrast, although not subjected to physical abuse at school, experienced more discrimination, which eroded their connections to Tsimshian culture, language, and values.
Their stories offer a starting point for understanding the legacy of day schools on Indigenous lives and communities. Their recollections also invite readers to consider a broader notion of education – one that includes traditional Indigenous views that conceive of learning as a lifelong experience that takes place across multiple contexts.
This history of education in an Aboriginal community is intended for researchers, instructors, and students in the areas of education, history, BC studies, Indigenous studies, anthropology, and sociology. It will more broadly appeal to anyone who wants to learn more about the impact of colonialism and government policies regarding the education of Indigenous peoples.
Awards
2017, Shortlisted - Canadian Aboriginal History Book Prize, Canadian Historical Association
2017, Winner - Publication Award, Canadian Association of Foundations of Education
2019, Winner - Jeanne Clarke Award for Local History, Prince George Library and History Association
Too many stories are still untold; too many memories have been lost to the ages; too many biases have coloured our view of the past. That is why a book such as this one is a treasure, an overdue and culturally aware look at a forgotten aspect of the education of Indigenous children in British Columbia.
Helen Raptis has written an important book about Tsimshian educational history. It is also a book about building research relationships with Indigenous communities. It is a work that recognizes, implicitly, that Indigenous history does not run in a straight line but is more liquid and circular. The journey to understand the Indigenous past requires deft canoe navigation through riptides and crosscurrents, past colonization's half-submerged debris. Landing on the beach, one discovers no conventional separation between past, present, and future. There are only the stories—the stories and the sacred landscape.
One of the few serious studies of the subject, [What We Learned] provides an unusually detailed account of the transition from on-reserve to integrated schooling through the eyes of those who were there … With its contextual richness, innovative methodology, sharp analysis, and poignant personal narratives, What We Learned is a book that deserves a wide audience.
[Raptis] draws on a rich range of Indigenous scholarship, as well as the Tsimshian oral histories, in producing a nuanced account of learning that complicates the current focus on residential schools and that radically questions the equation of formal education with learning …The result is a perceptive, self-reflexive and important contribution, at once substantive and methodological.
What We Learned offers a fascinating account of the complexities of everyday educational life for Tsimshian students in twentieth-century British Columbia. It will be of interest to many both inside and outside of the academy.
In What We Learned: Two Generations Reflect on Tsimshian Education and the Day Schools, Helen Raptis reminds historians of education that not all Indigenous children were forcibly removed and sent to residential schools … Raptis and her collaborators challenge not only histories of Indigenous education that centre on residential schools, but also histories of British Columbia centred on white settlers.What We Learned will be a significant resource for those seeking to widen and deepen conversations on our shared past.
What We Learned is a gem to be read for pleasure, even as it opens up important new understandings respecting the resolve of Canada's Indigenous peoples. Clearly written and compelling, it turns attention to day schooling from the 1930s onwards. Shared in the present day, Tsimshian students' candid and compelling recollections are, in the words of lead author Helen Raptis, 'a testament to their strength' that 'bodes well for future reconciliation.'
Helen Raptis provides us with an important case study of 'Indian education' and the interface between Indigenous education and Canadian Indian policy ... This book is an important contribution to the communities, preserving their past not just as a memory but also as a way of life that will continue into tomorrow.
Helen Raptis is an associate professor in the Faculty of Education at the University of Victoria. The members of the Tsimshian Nation are Mildred Roberts, Wally Miller, Sam Lockerby, Verna Inkster, Clifford Bolton, Harvey Wing, Charlotte Guno, Don Roberts Junior, Steve Roberts, Richard Roberts, Carol Sam, and Jim Roberts
Foreword / James McDonald
1 A Class List and a Puzzle: Researching Indigenous Schooling and Education
2 Indigenous Schooling as Assimilation: From Segregation to Integration
3 Tsimshian Education versus Western-Style Schooling
4 Walking on Two Paths: Education and Schooling at Port Essington among the Pre-1950s Generation
5 Buried Seeds Taking Root: Dispossession and Resurgence at Terrace among the Post-1950s Generation
6 Stability and Change: Tsimshian Education and Schooling across Time and Place
Epilogue
Notes;Bibliography; Index
Related Titles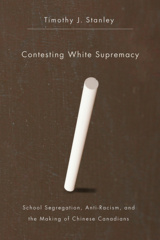 Contesting White Supremacy
School Segregation, Anti-Racism, and the Making of Chinese Canadians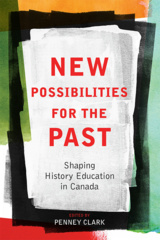 New Possibilities for the Past
Shaping History Education in Canada
Edited by Penney Clark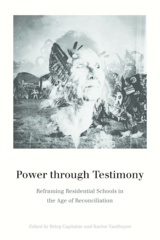 Power through Testimony
Reframing Residential Schools in the Age of Reconciliation
Edited by Brieg Capitaine and Karine Vanthuyne
Knowing the Past, Facing the Future
Indigenous Education in Canada
Edited by Sheila Carr-Stewart
Lessons in Legitimacy
Colonialism, Capitalism, and the Rise of State Schooling in British Columbia
‹
›
Find what you're looking for...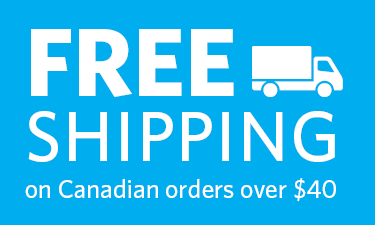 Stay Informed
Receive the latest UBC Press news, including events, catalogues, and announcements.
Publishers Represented
UBC Press is the Canadian agent for several international publishers. Visit our
Publishers Represented
page to learn more.