Written as I Remember It
Teachings (Ɂəms tɑɁɑw) from the Life of a Sliammon Elder
Long before vacationers and boaters discovered BC's Sunshine Coast, the Sliammon, a Coast Salish people, called it and surrounding regions home. In this remarkable book, Elsie Paul, one of the last surviving mother-tongue speakers of the Sliammon language, collaborates with a scholar, Paige Raibmon, and her granddaughter, Harmony Johnson, to tell her life story and the history of her people, in her own words and storytelling style.
Raised by grandparents who took her on their seasonal travels, Paul spent her childhood immersed in Sliammon ways, stories, and legends. Paul's adult life unfolded against a backdrop of colonialism and racism. As she worked to sustain a healthy marriage, raise a large family, cope with tremendous grief and loss, and develop a career and give back to community, she drew strength and guidance from the Sliammon teachings she learned as a child. She shares this traditional knowledge for the first time in Written as I Remember It.
This rare glimpse into the life of a Coast Salish woman and the history of the Sliammon people stands as a fruitful model for collaborative research and storytelling, a model that has the power to transform relations between settlers and indigenous peoples in Canada.
A revised digital multimedia edition of Elsie Paul's life story and teachings, As I Remember It: Teachings (ʔəms tɑʔɑw) from the Life of a Sliammon Elder, was published on RavenSpace, UBC Press's platform for digital publishing in Indigenous Studies. With this immersive online publication, readers can learn about the Sliammon language, listen to Elsie tell her stories, and watch short animations of legends and events. They can navigate by theme – Colonialism, Community, Territory, Wellness – explore the contents through interactive maps, browse the audio and visual galleries, or make use of the instructional materials designed for teachers and students. Visit RavenSpacePublishing.org to learn more.
This book will appeal to anyone interested in BC First Nations, BC history, Aboriginal studies, women's biography and autobiography, Salish languages, and collaborative and oral-history research methodologies.
Awards
2015, Winner - Armitage-Jameson Book Prize, Coalition for Western Women's History
2015, Winner - Aboriginal History Book Prize, Canadian Historical Association
2015, Commended - BCHF Historical Writing Awards, British Columbia Historical Federation
Written As I Remember It is warm and honest, partly a memoir; part ethnography; part Farmer's Almanac. It draws on a Sliammon Elder's oral history of a skilled and prosperous people who lived and died here long before they built a company town and named it for an English surgeon…[it] captures a vanished world that survived for 10,000 years, and was just as worthy as mill towns with telephones.
Paul moves fluidly between these different affects in her narration, as any gifted storyteller and scholar might.
A strong, independently minded woman, the first to sit on the Sliammon First Nation's Council, Elsie Paul has had an inspirational presence in her family and in her community. This charming book should be warmly embraced by all those who seek to comprehend the teachings that guided this Sliammon woman's life in the twentieth century.
In this superb example of oral history and knowledge sharing, Elsie Paul brings to life the history of the twentieth century as she lived it. It is told through a wonderful line of poignant, personal stories and teachings that keeps the reader turning the pages.
An eloquent and powerful text that invites the possibility of transformational listening … Elsie Paul brings great emotion, sensitivity, pain, and humour to the events and moments that have marked her life.
Elsie Paul, a Sliammon elder, has spent her life and career in service to others. In recognition of a lifetime of effort dedicated to supporting First Nations well-being, she received an honorary doctorate degree from Vancouver Island University in 2010. Paige Raibmon is an associate professor in the Department of History at the University of British Columbia. Harmony Johnson is Elsie Paul's granddaughter. She holds a BA from Simon Fraser University and has served in a number of policy and executive roles in BC First Nations organizations.
A Note on the Sliammon Language / Honoré Watanabe
Introduction: Listening to Ɂəms tɑɁɑw / Paige Raibmon
Where I Come From
1 The Territory and People
Legends: A Man Taken by the Seal Family | Twins Are Gifted
Child
2 Life with My Grandparents
Sliammon Narrative: They Invited Them to a Feast
3 Teachings on Learning
Legends: Mink and Cloud | Mink and Salal | Mink and Eagle | Mink and Pitch | Mink and Grizzly
4 Residential School
Legend: t'əl (The Wild Man of the Woods)
Mother
5 Teachings for Moms
Legend: The Young Girl and Eleven Puppies
6 Married Life
Sliammon Narrative: qᵂʋl č'ɛ tɑwƟɛm kᵂut tɑmʌs (They [Spirits] Just Came and Told You Something)
7 Teachings on Grief
8 Community Work
Legends: Mink and Whale | Mink and Wolf
Chi-chia
9 Naming My Family
10 Healing Work
Sliammon Narrative: č'ɛhčɛhʌ čxᵂ k'ᵂʌnɛtomoɬ (You Thank the One Who Looks after All of Us)
11 Teachings on Spirituality
Thoughts about Ma / Cliff Paul
Related Titles
At the Bridge
James Teit and an Anthropology of Belonging
Beyond Testimony and Trauma
Oral History in the Aftermath of Mass Violence
Edited by Steven High
Our Hearts Are as One Fire
An Ojibway-Anishinabe Vision for the Future
‹
›
Find what you're looking for...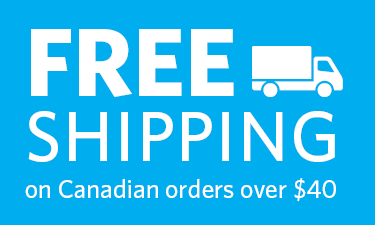 Stay Informed
Receive the latest UBC Press news, including events, catalogues, and announcements.
Publishers Represented
UBC Press is the Canadian agent for several international publishers. Visit our
Publishers Represented
page to learn more.