140 colour photos, 20 b&w photos
The Way Home
UBC Press
, On Point Press
David Neel was an infant when his father, a Kwakwa̱ka̱'wakw artist, died, triggering a series of events that would separate him from his homeland and its rich cultural traditions for twenty-five years. When he saw a Potlatch mask carved by his great-great-grandfather in a museum in Fort Worth, Texas, the encounter caused the aspiring photographer to wonder if he could return to follow in his father's footsteps.
Drawing on memory, legend, and his own art and photographs, Neel tells the story of his struggle to reconnect with his culture after decades of separation and a childhood marred by trauma and abuse. David returned to the Pacific Coast, where he apprenticed with master carvers from his father's village on Vancouver Island, and his career as an author and artist took him to the United States and to Mexico, to Europe and back again to British Columbia. Along the way, he met and photographed some of the most talented artists and Indigenous people of his generation. His travels helped him grow as a man and become an accomplished and prolific artist, but they also reconfirmed the healing power of returning home.
The Way Home is a testament to the strength of the human spirit to overcome great obstacles and to the power and endurance of Indigenous culture and art.
This memoir is a must-read for anyone interested in Canadian art and artists, particularly Indigenous art, as well as those learning about or active in cultural revitalization in Indigenous communities.
David Neel, carver, jeweller, painter, printmaker, and photographer, comes from a family of traditional Kwakwa̱ka̱'wakw artists, including Dave Neel Sr., Ellen Neel, Mungo Martin, and Charlie James. In addition to apprenticing with carvers from Alert Bay on Vancouver Island, he received training in fine arts from the University of Kansas and Mount Royal College in Alberta. He is the author of Our Chiefs and Elders: Words and Photographs of Native Leaders and The Great Canoes: Reviving a Northwest Coast Tradition. He is dedicated to promoting and preserving his Kwakwa̱ka̱'wakw heritage. He lives in Vancouver.
Related Titles
Robes of Power
Totem Poles on Cloth
By Doreen Jensen and Polly Sargent
Breathing Life into the Stone Fort Treaty
An Anishnabe Understanding of Treaty One
By Aimée Craft Foreword by John Burrows
Native Art of the Northwest Coast
A History of Changing Ideas
Edited by Charlotte Townsend-Gault, Jennifer Kramer and Ḳi-ḳe-in
Living Indigenous Leadership
Native Narratives on Building Strong Communities
Edited by Carolyn Kenny and Tina Ngaroimata Fraser
Written as I Remember It
Teachings (Ɂəms tɑɁɑw) from the Life of a Sliammon Elder
By Elsie Paul with Paige Raibmon and Harmony Johnson
Power through Testimony
Reframing Residential Schools in the Age of Reconciliation
Edited by Brieg Capitaine and Karine Vanthuyne
Truth and Conviction
Donald Marshall Jr. and the Mi'kmaw Quest for Justice
‹
›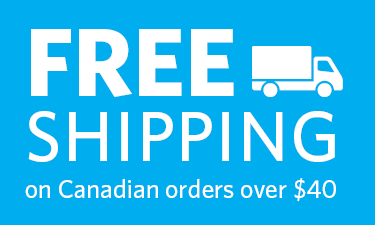 Find what you're looking for...
Publishers Represented
UBC Press is the Canadian agent for several international publishers. Visit our
Publishers Represented
page to learn more.