Out of Milk
Infant Food Insecurity in a Rich Nation
"Did you ever go to bed and wonder if your child was getting enough to eat?" For food insecure mothers, the worry is constant, and babies are at risk of going hungry. Out of Milk calls out the pressing need to establish the economic and social conditions necessary for successful breastfeeding and for accessible, reliable, and safe formula feeding for families everywhere.
Through compelling interviews, Lesley Frank answers the breastfeeding paradox: why women who can least afford to buy infant formula are less likely to breastfeed. She reveals that what and how infants are fed is linked to the social and economic status of those who feed them. Out of Milk uncovers the shocking reality of food insecurity for formula-fed babies, the economic and social constraints limiting mothers' ability to breastfeed, and the lengths to which mothers must go to provide for their children. But in a country that leaves the problem of food insecurity to ineffective charity models, public policies are failing to support our most vulnerable populations.
This book is important reading for health practitioners, social workers, community agency workers, and policymakers involved with food insecurity, infant feeding, poverty, social welfare, health, or food policy. It is also essential for students and scholars in sociologies of health, food, family; nutrition; food studies; nursing, public/social policy; and women's and gender studies.
Clearly and accessibly written, Out of Milk has obvious and immediate value as a resource for policy makers and presents an urgent appeal for governments to reassume their responsibility in supporting the social reproduction of the next generation of Canadian.
Out of Milk is a haunting account of infant food insecurity in Canada. It is a call to action – not only for those who work with low-income women – but for the rest of society as well.
There is absolutely no reason why any infant in Nova Scotia, or Canada, should be food insecure, whether they obtain their nutrition through breastfeeding or formula or, as many do, a mix of both.
Lesley Frank is an associate professor of sociology at Acadia University in Wolfville, Nova Scotia. She is a leading scholar of infant food insecurity in Canada, with publications in the journals Food, Culture and Society; Food and Foodways; Canadian Food Studies; and the Canadian Medical Association Journal. She is the author of the annual Nova Scotia Family and Child Poverty Report Card and a steering member of Campaign 2000, a cross-Canada public education movement that works to increase public awareness of the levels and consequences of child and family poverty. Her work has been featured on CBC's The Current.
Foreword / Monika Dutt
Introduction: The Invisibility of Infant Food Insecurity
1 Doing Without: Household Food Insecurity and the Food Work of Mothers
2 When Breastfeeding Works: A Food Security Measure
3 When Breastfeeding Fails: An Insecure Food System
4 The Bottle for Baby: Formula Feeding in Food Insecure Families
Conclusion: Implications for Research, Policy, and Practice
Appendix: Anatomy of the Study
Notes; Bibliography; Index
Related Titles
A Healthy Society, Updated and Expanded Edition
How a Focus on Health Can Revive Canadian Democracy
By Ryan Meili; Foreword by André Picard
A Healthy Future
Lessons from the Frontlines of a Crisis
By Ryan Meili
Food Will Win the War
The Politics, Culture, and Science of Food on Canada's Home Front
By Ian Mosby
The Industrial Diet
The Degradation of Food and the Struggle for Healthy Eating
Acquired Tastes
Why Families Eat the Way They Do
By Brenda L. Beagan, Gwen E. Chapman, Josée Johnston, Deborah McPhail, Elaine M. Power, and Helen Vallianatos
Small Bites
Biocultural Dimensions of Children's Food and Nutrition
By Tina Moffat
‹
›
Find what you're looking for...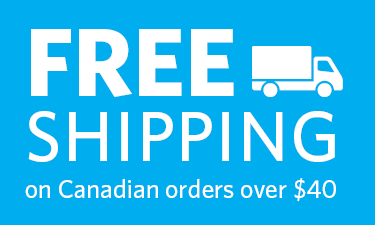 Stay Informed
Receive the latest UBC Press news, including events, catalogues, and announcements.
Publishers Represented
UBC Press is the Canadian agent for several international publishers. Visit our
Publishers Represented
page to learn more.