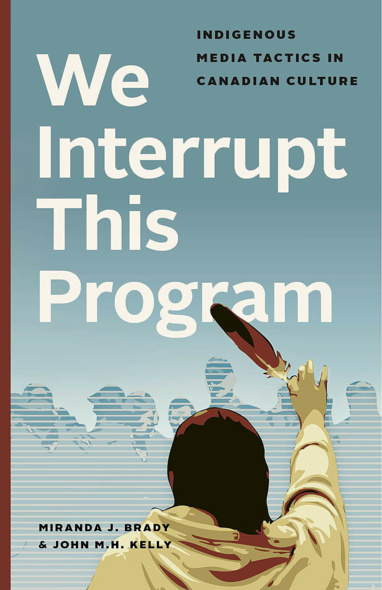 We Interrupt This Program
Indigenous Media Tactics in Canadian Culture
We Interrupt This Program tells the story of how Indigenous people are using media tactics in the realms of art, film, television, and journalism to rewrite Canada's national narratives from Indigenous perspectives.
Miranda Brady and John Kelly showcase the diversity of these interventions by offering personal accounts and reflections on key moments – witnessing survivor testimonies at the Truth and Reconciliation Commission, attending the opening night of the ImagineNative Film + Media Festival, and discussing representations of Indigenous people with artists such as Kent Monkman and Dana Claxton and with CBC journalist Duncan McCue. These scene-setting moments bring to life their argument that media tactics, as articulations of Indigenous sovereignty, have the power not only to effect change from within Canadian institutions and through established mediums but also to spark new forms of political and cultural expression in Indigenous communities and among Indigenous youth.
Theoretically sophisticated and eminently readable, We Interrupt This Program reveals how seemingly unrelated acts by Indigenous activists across Canada are decolonizing our cultural institutions from within, one intervention at a time.
This book will appeal to wide spectrum of readers – from students and scholars in communications and media studies to those with a general interest in Canadian art, culture, history, journalism, anthropology, and Indigenous studies.
[We Interrupt this Program] provides an analytical perspective to help readers reflect on what types of new interruptions may be brewing – or to plan the interventions themselves.
...the book chronicles the breadth of media interventions employed by Aboriginal media creators, foregrounding Indigenous worldviews, agency and resilience while challenging colonial myths. It is a vital resource for anyone seeking to understand Indigenous cultural expression in Canada in the digital age.
We Interrupt This Program highlights the urgent need to centre Indigenous voices in Canada. For too long, Canada's settler myths have gone unchecked. It's time to hear Indigenous people say, from the top of our lungs, 'We're still here! We've always been here! We'll always be here! ... And these are our stories.
We Interrupt This Program is a superb account of contemporary settler Canadian and Indigenous relationships as expressed in art, media, and public discourse. Its examples are wide-ranging and encompass multiple media domains and the multiple voices, stories, and perspectives of artists, filmmakers, journalists, and community members.
Through engaging and well-balanced snapshots of the past decade in Indigenous arts, media, and journalism in Canada, this book offers fresh insights into recent political and cultural transformations. It is an indispensable resource for students of Indigenous media and contemporary culture and an essential addition to the shelves of professionals and others in Canada's cultural and media industries.
Miranda J. Brady is an associate professor in the School of Journalism and Communication at Carleton University in Ottawa. John M.H. Kelly is an adjunct research professor in the School of Journalism and Communication at Carleton University.
Introduction: Indigenous Media Tactics
1 Media Practices and Subversions: Survivor Testimonials in the Truth and Reconciliation Commission
2 IsumaTV's "Testimony by Isuma": Online Expressions of Inuit Culture and Assimilation
3 Redfacing, Remediation, and Other Indigenous ArtTactics: Challenging Cultural Institutions
4 imagineNATIVE as Industry Intervention: Supporting and Growing Indigenous Media Makers
5 Reporting News in Indigenous Communities: A Conversation with Journalist Duncan McCue on Respect and Relationality
Conclusion: Media Tactics Old and New
Notes; Works Cited; Index
Related Titles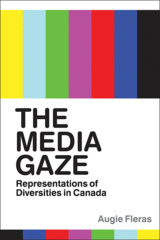 The Media Gaze
Representations of Diversities in Canada
By Augie Fleras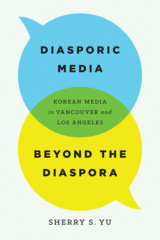 Diasporic Media beyond the Diaspora
Korean Media in Vancouver and Los Angeles
By Sherry S. Yu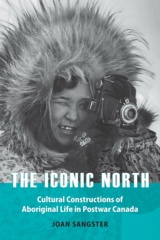 The Iconic North
Cultural Constructions of Aboriginal Life in Postwar Canada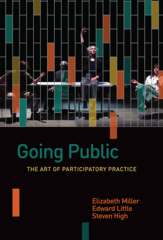 Going Public
The Art of Participatory Practice
By Elizabeth Miller, Edward Little and Steven High
Rethinking the Spectacle
Guy Debord, Radical Democracy, and the Digital Age
By Devin Penner
The Theatre of Regret
Literature, Art, and the Politics of Reconciliation in Canada
Transformative Media
Intersectional Technopolitics from Indymedia to #BlackLivesMatter
‹
›
Find what you're looking for...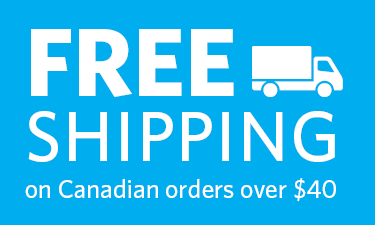 Publishers Represented
UBC Press is the Canadian agent for several international publishers. Visit our
Publishers Represented
page to learn more.