Otter's Journey through Indigenous Language and Law
Otter's Journey employs the Anishinaabe tradition of storytelling to explore how Indigenous language revitalization can inform the emerging field of Indigenous legal revitalization. Indigenous languages and laws need bodies to live in. Learning an endangered language and a suppressed legal system are similar experiences. When we bring language back to life, it becomes a medium for developing human relationships. Likewise, when laws are written on people's hearts, true revitalization has occurred.
Storytelling has the capacity to address feelings and demonstrate themes – to illuminate beyond argument and theoretical exposition. In Otter's Journey, Lindsay Keegitah Borrows follows Otter, a dodem (clan) relation from the Chippewas of Nawash First Nation, on a journey across Anishinaabe, Inuit, Māori, Coast Salish, and Abenaki territories, through a narrative of Indigenous resurgence. While Otter's Journey is guided by a literal truth, it also splices and recombines real-world events and characters.
Through her engaging protagonist, Borrows reveals that the processes, philosophies, and practices flowing from Indigenous languages and laws can emerge from under the layers of colonial laws, policies, and languages to become guiding principles in people's contemporary lives. We need the best of all people's teachings to lead us into the future.
Students and scholars in a wide range of subfields within Indigenous studies will find this book of considerable appeal, as will scholars and students of law, literature, education, and language studies, and those with an interest in Indigenous methodologies.
Awards
2019, Short-listed - Indigenous Literature Award, Southern Ontario Library Service
[T]he evocative language which Borrows offers in her telling of the creation story in her introduction, in her enmeshing of the realities of language revitalization in Canada and New Zealand in Chapter Three, and especially, I find, in her experiences in the Salish Sea in Chapter Five, talking with Raven, serves to make real for me as a reader the power of the stories as conduits to ecologically, linguistically, and legally precise truths.
Otter's Journey holds the potential to change the way people think about and, in turn, talk about Indigenous laws and Indigenous language acquisition and reacquisition ... The elemental way in which legal storytelling is embedded in the text makes Indigenous laws and language normative, not as things to be justified or even accommodated. Eloquent, poetic, and lyrical, this book marks a rare and even generational shift in the dialogue by and about Indigenous peoples.
Otter's Journey offers a vibrant account of the possibilities and importance of Indigenous language revitalization. Weaving oral narrative, prose fiction, and autobiography, Lindsay Borrows models a scholarly practice grounded in family, community, and storytelling. This is an important academic contribution – and also a new work of Indigenous literature by an emerging writer of considerable skill.
Lindsay Keegitah Borrows is a staff lawyer at West Coast Environmental Law in Vancouver. She is Anishinaabe and a member of the Chippewas of Nawash First Nation in Ontario. Each fall in her home territory she helps run land-based Indigenous legal education camps for Ontario law schools. She has been a researcher at the Pascua Yaqui Tribal Court in Arizona, the United Nations, and the University of Victoria Indigenous Law Research Unit. She is a recipient of the Law Foundation of British Columbia Public Interest Award.
Preface
Introduction
1 Place Where the Land Narrows / Neyaashiinigmiing
2 Our Land / Nunavut
3 Land of the Long White Cloud / Aotearoa
4 Place of Learning / Gabe-gikendaasoowigamig
5 The Salish Sea / Mayagi-Anishinaabe Kichi-Gaming
6 Sky-Tinted Waters / Minnesota
7 Return Home / Giiwe
Epilogue
Glossary; Notes; Index
Find what you're looking for...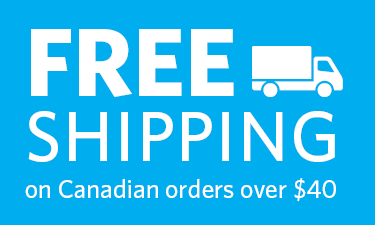 Publishers Represented
UBC Press is the Canadian agent for several international publishers. Visit our
Publishers Represented
page to learn more.